We provide in-depth, objective answers to the Legislature's questions, with recommendations that improve state government
New in 2019: Video Summaries
In 2019, JLARC staff began adding short video summaries to our reports. Now you can learn the key points of most reports in about 2 minutes. Visit and subscribe to our YouTube channel.
The Joint Legislative Audit and Review Committee (JLARC) is a bicameral, bipartisan committee. Its professional staff work under my direction to evaluate a broad range of state government functions. I'm pleased to share highlights of our work during 2019 with you.
Studies completed in 2019 address key areas of legislative interest. JLARC staff completed 19 studies in 2019, including performance audits, sunset reviews, tax preference reviews, and data collection projects. In this annual report, we highlight studies in three key policy areas: aerospace, low-income housing, and public records. Other topics included services for people with developmental disabilities, the state Opportunity Scholarship program, and the capital budget.

Our research and recommendations improve state government. Our work provides legislators with objective assessments that help them improve performance. For example, following our 2017 report on fire assessment fees, the Legislature passed SSB 5010 to make it easier for local fire districts to annex unprotected parcels. Many reports include specific and actionable recommendations that help agencies improve their work. For example, the Housing Finance Commission responded to our report by increasing incentives to for-profit developers that apply for funds to build low-income housing.
In 2020, our reports will answer questions about topics such as the regulation of ambulatory surgical facilities, the effectiveness of a local infrastructure financing tool, and the replacement of Washington State Patrol vehicles. We also will begin work on reports that are due in future years, including those directed by the 2020 Legislature. You can learn more about these studies in our biennial work plan or by following us on our website, TWW, YouTube, and Twitter.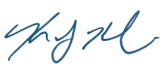 Keenan Konopaski, Washington State Legislative Auditor