JLARC staff continued to deliver during the pandemic, providing the Legislature with thorough answers to complex questions and informing legislative actions during the 2021 session
JLARC staff worked remotely again this past year and completed all study assignments on time, without interruption. We found new ways to engage with state agencies, collect and analyze data in a secure environment, and provide the Legislature with accurate, unbiased answers to inform decision making.
---
Our reports informed legislative and agency actions to increase government accountability and efficiency
---
The 2021 Legislature addressed six Legislative Auditor recommendations
Four from tax preference reviews: Targeted Urban Area Exemption (2021), Farmworker Housing (2020), Customized Employment Training (2020), and Property Tax Exemption for Multifamily Housing in Urban Areas (2019).
One from the First Responder Mapping System in K-12 Schools report (2020).
One from the Alternative Public Works Contracting Procedures Sunset Review (2020).
State agencies took action on 97% of the recommendations issued in the last four years
Between 2017 and 2020, the Legislative Auditor issued 36 recommendations to state agencies to improve government efficiency, effectiveness, and accountability. To date, state agencies have implemented, partially implemented, or began acting on 89% of them. Another 8% were addressed with a different approach.
---
Staff issued 15 new reports in response to the Legislature's questions and won a national impact award
---
JLARC staff completed 5 performance audits, 7 tax preference reviews, and 3 data collection projects. Some highlights include:
A review of local government impact fee deferral programs found that program use has been concentrated in five local governments, with few adverse effects. The financial benefit of deferrals could increase if market conditions change in the future.
A review of the Health Care Authority's budget structure found that the complexity of the agency's accounting structure reflects service delivery and helps to fulfill reporting requirements. The expenditure forecast work group lacks a formal structure that could improve its utility and confidence in its forecast.
A review of a manufacturer's tax deferral program found that businesses would likely have built the facilities without the deferral. To increase manufacturing jobs or training, the Legislature should consider modifying the deferral program.
2021 performance audits answered complex questions about natural resources, health and human services, and government operations
JLARC staff reviewed seven tax preferences for health insurance, manufacturing, medical cannabis, and other industries. Four of the seven require action.
Ongoing data collection projects provide information about public records, lodging tax expenditures, and how Washington compares to other states
Sunset Review of Alternative Public Works Contracting Procedures received NCSL Impact Award
The Alternative Public Works Contracting Procedures Sunset Review received the Certificate of Impact Award from the National Conference of State Legislatures for demonstrating significant impacts to the Legislature and an audited agency. In response to the Legislative Auditor recommendations, the 2021 Legislature reauthorized the alternative public works statute and the Capital Projects Advisory Review Board proposed modifications to its data collection procedures.
---
Upcoming reports will cover transportation issues, mental and behavioral health consultation and referral lines, K-12 racial equity, and tax preferences
---
The 2021 Legislature assigned eight new studies to JLARC that we'll be working on over the next few years.
During 2022, we plan to issue reports on the contracting process for building hybrid-electric ferries, consultation and referral lines available to providers and families for mental and behavioral health, K-12 racial equity impacts during the pandemic, and tax preferences for seafood processors, nonprofit hospitals and more. You can see a full list of upcoming reports in our biennial work plan.
It is our pleasure to serve the Legislature by delivering objective and thorough research and analysis on complex and pressing issues. We look forward to continuing these efforts to make state government operations more efficient, effective, equitable, and accountable. Please consider following us on our website, TVW, YouTube, and Twitter.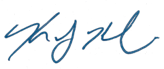 Keenan Konopaski, Washington State Legislative Auditor