Rising to challenges posed in 2020, JLARC staff completed all planned studies, providing in-depth, objective answers to the Legislature's questions
About JLARC
The Joint Legislative Audit and Review Committee (JLARC) is a bicameral, bipartisan committee. Its audit authority is in state law. Learn more ➜

JLARC's professional nonpartisan staff work under the Legislative Auditor's direction to evaluate a broad range of state government functions.
To say that 2020 was a challenging year would be an understatement. I am proud to report that JLARC and its staff rose to the challenge, swiftly moving to an online work environment. Our work plan was unaffected, and we continued to provide objective, nonpartisan analysis that informs legislative decisions.
Staff completed 20 studies on topics such as tax preferences, public records training, and wildland fire preparedness and prevention
The Legislature directs the work of JLARC staff through bills, budget provisos, and committee direction. This report lists all studies completed in 2020 and highlights six studies in three key policy areas:
Emergency services: One study evaluated a state-funded mapping system for K-12 schools and another reviewed a program that provides Medicaid reimbursement for "treat and refer" services.
State procurement: One study reviewed Washington State Patrol vehicle replacement decisions and another examined alternative public works contracting procedures.
Economic development: JLARC staff reviewed a tax preference for the state's microbreweries and the LIFT program, which is intended to support local infrastructure projects.
Studies offer recommendations to improve agencies' performance or respond directly to the Legislature's questions. Between 2016 and 2019, the Legislative Auditor issued 35 recommendations to state agencies.
Exhibit: Recommendations over last four years aim to improve the efficiency, effectiveness, and accountability of state agencies' operations
In 2021, reports will answer questions about topics such as the Health Care Authority budget structure, local government impact fees, health benefits for school employees, the Unemployment Insurance Training Benefits Program, and tax preferences for renewable energy programs. You can learn more in our biennial work plan.
JLARC's work was nationally recognized for methods, impact, and presentation
The quality and creativity of JLARC's work was recognized by the National Conference of State Legislatures with three awards in 2020:
Our review of Opportunity Scholarship and Opportunity Expansion Programs won the prestigious Excellence in Research Methods Award for the breadth of analysis and use of machine learning and modeling.
Our study of the Multifamily Housing Tax Exemption (MFTE) received an Impact Award based on actions taken by the Legislature and audited agency in response to the study's findings.
Our evaluation of services for people with developmental disabilities won the Notable Document Award for its use of data visualization and interactive charts.
Also in 2020, the National Legislative Program Evaluation Society (NLPES) and staff from legislative audit offices in New Mexico and Montana completed a peer review of our work, staff training, and quality control. JLARC received the highest possible rating.
I hope that this report conveys the exceptional work done by JLARC committee members and staff in 2020. We look forward to continuing these efforts to make state government operations more effective, efficient, and accountable. Please consider following us on our website, TVW, YouTube, and Twitter.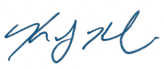 Keenan Konopaski, Washington State Legislative Auditor